"

Hearing King do anything is a treat. Hearing her do Fitzgerald should be something special."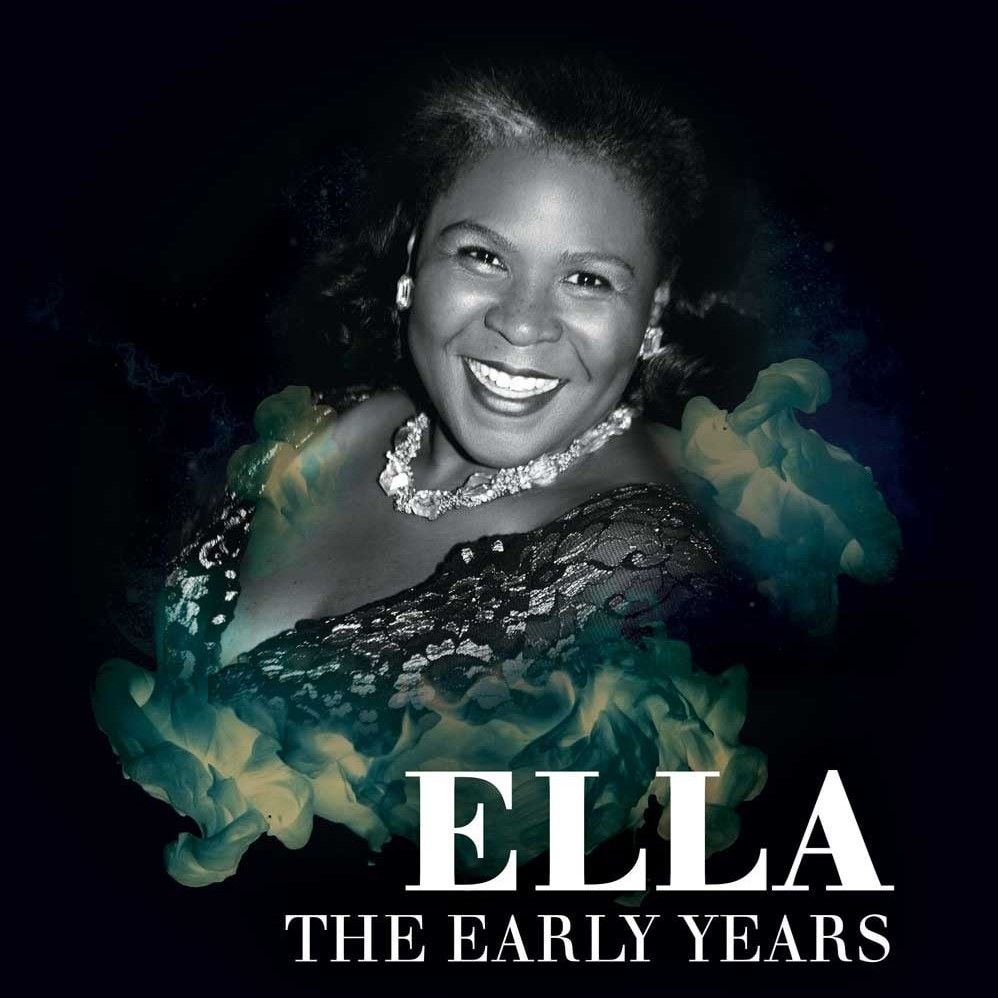 𝐇𝐨𝐰 𝐝𝐨𝐞𝐬 𝐚 𝐥𝐞𝐠𝐞𝐧𝐝 𝐛𝐞𝐜𝐨𝐦𝐞 𝐚 𝐥𝐞𝐠𝐞𝐧𝐝?
𝐁𝐞𝐟𝐨𝐫𝐞 𝐬𝐡𝐞 𝐛𝐞𝐜𝐚𝐦𝐞 𝐭𝐡𝐞 𝐅𝐢𝐫𝐬𝐭 𝐋𝐚𝐝𝐲 𝐨𝐟 𝐒𝐨𝐧𝐠, 𝐄𝐥𝐥𝐚 𝐅𝐢𝐭𝐳𝐠𝐞𝐫𝐚𝐥𝐝 𝐰𝐚𝐬 𝐚 𝐲𝐨𝐮𝐧𝐠 𝐠𝐢𝐫𝐥 𝐰𝐢𝐭𝐡 𝐚 𝐝𝐫𝐞𝐚𝐦 𝐚𝐧𝐝 𝐝𝐞𝐭𝐞𝐫𝐦𝐢𝐧𝐚𝐭𝐢𝐨𝐧 𝐰𝐡𝐨 𝐨𝐯𝐞𝐫𝐜𝐚𝐦𝐞 𝐞𝐱𝐭𝐫𝐚𝐨𝐫𝐝𝐢𝐧𝐚𝐫𝐲 𝐨𝐝𝐝𝐬.
𝐀𝐜𝐜𝐥𝐚𝐢𝐦𝐞𝐝 𝐜𝐡𝐚𝐧𝐭𝐞𝐮𝐬𝐞 𝐀𝐦𝐚𝐧𝐝𝐚 𝐊𝐢𝐧𝐠 𝐬𝐡𝐚𝐫𝐞𝐬 𝐄𝐥𝐥𝐚'𝐬 𝐨𝐫𝐢𝐠𝐢𝐧𝐬, 𝐢𝐧𝐬𝐩𝐢𝐫𝐚𝐭𝐢𝐨𝐧 𝐚𝐧𝐝 𝐦𝐮𝐬𝐢𝐜 𝐭𝐡𝐫𝐨𝐮𝐠𝐡 𝐡𝐞𝐫 𝐭𝐢𝐦𝐞 𝐰𝐢𝐭𝐡 𝐭𝐡𝐞 𝐂𝐡𝐢𝐜𝐤 𝐖𝐞𝐛𝐛 𝐎𝐫𝐜𝐡𝐞𝐬𝐭𝐫𝐚 𝐢𝐧 𝐚 𝐬𝐰𝐢𝐧𝐠𝐢𝐧' 𝐬𝐡𝐨𝐰 𝐨𝐟 𝐬𝐨𝐧𝐠 𝐚𝐧𝐝 𝐡𝐢𝐬𝐭𝐨𝐫𝐲. 𝐀𝐩𝐫𝐢𝐥 𝟐𝟎𝟐𝟐 𝐦𝐚𝐫𝐤𝐬 𝐭𝐡𝐞 𝟏𝟎𝟓𝐭𝐡 𝐚𝐧𝐧𝐢𝐯𝐞𝐫𝐬𝐚𝐫𝐲 𝐨𝐟 𝐄𝐥𝐥𝐚'𝐬 𝐛𝐢𝐫𝐭𝐡.
ABOUT AMANDA: Amanda King is a classic chanteuse who performs swinging standards and jazz. Hailed by critic Stephen Holden in the New York Times as one of the nightclub world's "exceptional rising talents", Amanda is a vivacious and captivating performer bringing to mind the great ladies of song. A devoted fan of classic movie musicals, she relishes diving into history to share the stories, songs and people that make up the treasure trove of pre-1950's American popular music. She is also an educator having taught jazz education classes for OLLI (Osher Lifelong Learning Institute) at UNLV (University of Nevada Las Vegas) as well as presented workshops for the SFJAZZ Discover Jazz series. 
PRODUCTION BASICS
ELLA THE EARLY YEARS is a heart-warming and joy-filled musical celebration perfect to add as a highlight of your entertainment roster.  Celebrating the origins and early career of Ella Fitzgerald through great music and superb storytelling, Amanda artfully delivers a cultural retrospective while treating the audience to a wonderful jazz concert. Audiences of all ages love the swingin' tunes from the Big Band Era as well as the factual history and anecdotes. 
* Scalable Presentation from vocals with a trio to a big band. 
* Performance can be 75 to 90 minutes straight through or 2 hours with intermission.
* Accompanying educational workshops also available for both adults and children.
* This show is perfect for: 
 - Those who grew up listening to Ella and other Crooners and Songbirds
 - Fans of the Great American Songbook, Vintage Broadway & 1930s and 40s Music 
 - Lovers of Swing Music & Dancing 
 - Big Band Era Enthusiasts 
 - Jazz Music Fans 
 - Young Audiences 
 - Turner Classic Movies Lovers 
 - Music Historians 
PRESS PHOTOS